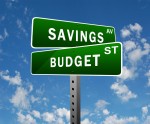 Spring is here and that means warmer weather! For those interested in planning ahead now for next year's colder weather, here's everything you need to know about budget plans with Oppure Oil:
You'll get the same great daily price as all of our other customers.
There are no contracts or fees. Think of it as a savings account here, dedicated to your heating oil needs.
You decide when and how much to pre-pay each month.
You can request a refund at any time at no cost.
You'll be upgraded to automatic delivery, which means you'll earn a double entry into our Annual Heating Oil Giveaway with every delivery.
You can log into your account on our website anytime, night or day, and check to see when your next estimated delivery will be.
You'll get oil when you need it without stressing out about whether you can afford it.
You can use the coupon below to save an additional $30 on your next three deliveries!
Start now and by next winter your account will be in fantastic shape!