Welcome to Oppure Oil
Oppure Oil, Inc. is the local heating oil delivery service of choice in North Central Massachusetts. The company was founded in 2013 on the principle of making oil delivery simple. We swiftly deliver the highest quality #2 heating oil at the lowest price possible. 
We offer the convenience of phone and online ordering. Call 800-359-4802.
---
PLEASE NOTE: We have upgraded our ordering system. If you have not already done so, you need to create a new username and password to access your account information, or to create a new account on our system. To register now click on the Order Online 24/7 button and follow the prompts.
To learn more about our updates, click here. If you need more detailed instructions, click on Oildrop Ollie below.
---
We truly simplified the customer's experience by only delivering un-blended heating oil, at one price to all customers. Our 'no frills' approach is free of fees and allows us to deliver our product safely, kindly, affordably, and on time. Oppure Oil owns and operates its entire fleet of delivery vehicles and is not associated with any third-party web-based delivery service.
---
Be sure to check our delivery map to find out if we deliver in your area.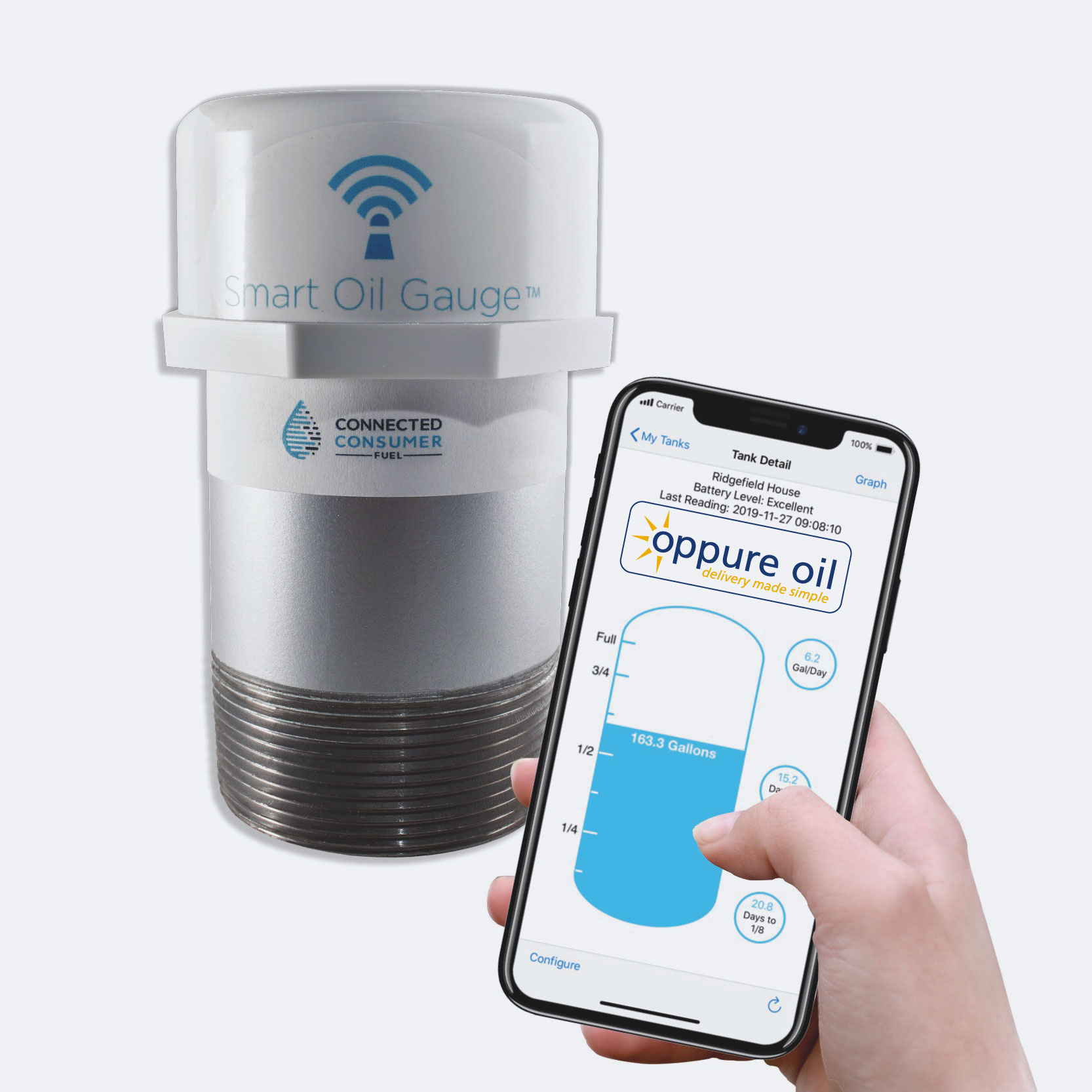 Oppure Oil Smart Gauge
---
Today's Price
$3.899
/gallon
(75 Gallon Minimum)
Fall Office Hours are currently in effect: 
Monday-Friday 8-4
Order online at any time.
---
Seasonal Driver Wanted
Earn Extra Money!
Our Mission
Oppure Oil, Inc. delivers quality heating oil at the most competitive price by operating debt-free, specializing our service, and simplifying the customer experience.